Welcome to The Littleton Community Center
The Littleton Community Center is a 125-year-old
Queen Anne mansion overlooking
Littleton's renowned Main Street.
The Center looked so pretty this Summer!
Thank you to the Littleton Garden Club for maintaining the gardens around the property!
View more of our gardens...
A dedicated group of volunteers manage the property.
Open by appointment.

Call for a tour!

Office Space and Meeting Rooms available for Rent – Call (603) 444-5711 for details.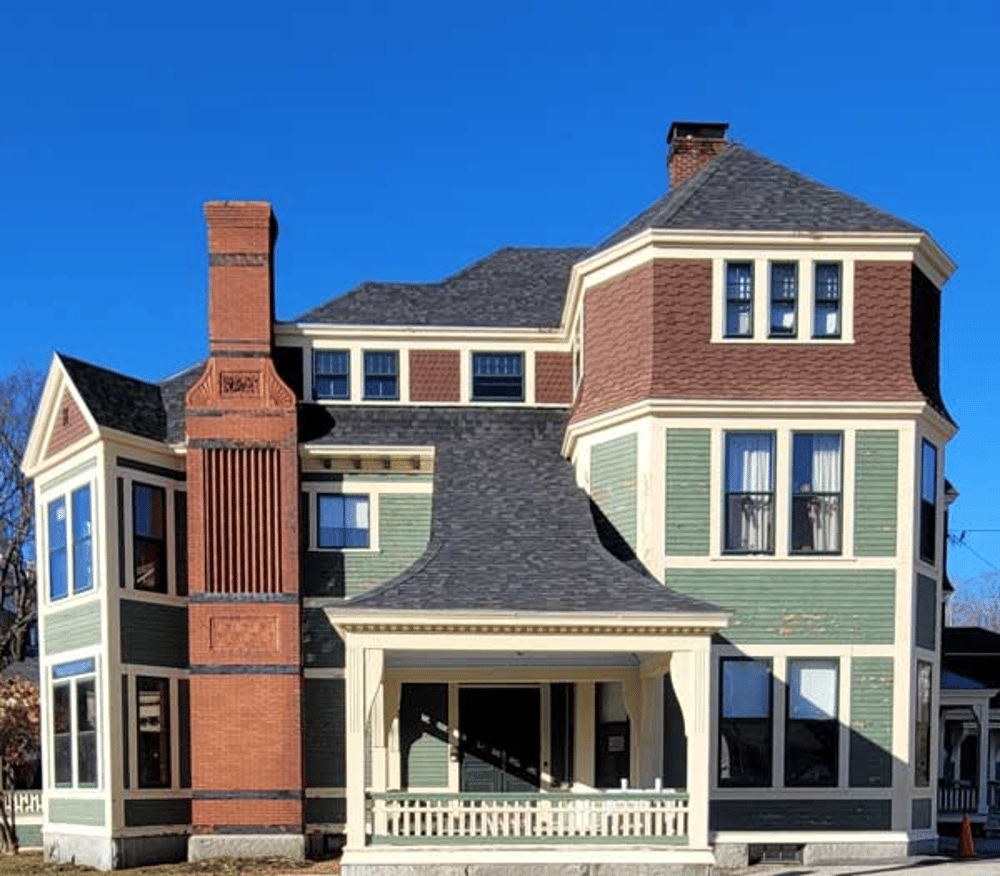 Thanks to the AARP Community Challenge Grant, the Littleton Community Center will be able to purchase new video equipment and high speed internet so people unable to travel to the center will have the options of attending meetings from home! This fall, a new security and fire alarm system will also be installed. Thank you AARP!"
High Speed Internet Is Here!!
In August, Spectrum installed high speed internet to the Center and Brian of NH - AV installed Wi-Fi antennas around the center. The new AV equipment arrives soon!